DrinkThatBeer was born on the outskirts of Place Flagey in Brussels, in September 2017 when Matthieu, Remi and Adrien decided to brew their own beer.
Indeed, following their first encounter a few years ago, a strong friendship quickly developed between them. And so, after countless evenings and memorable moments, they discovered a common passion: brewing.
​Kitchen and cellar fitted out, recipes studied, tested and approved, this is how the Drinkthatbeer took shape.
A project where friendship, jokes and spontaneity ("Shut up and drink this beer!") are the DNA.
Their vision is to offer high-quality artisanal beers, beers that reflect who they are and to have fun!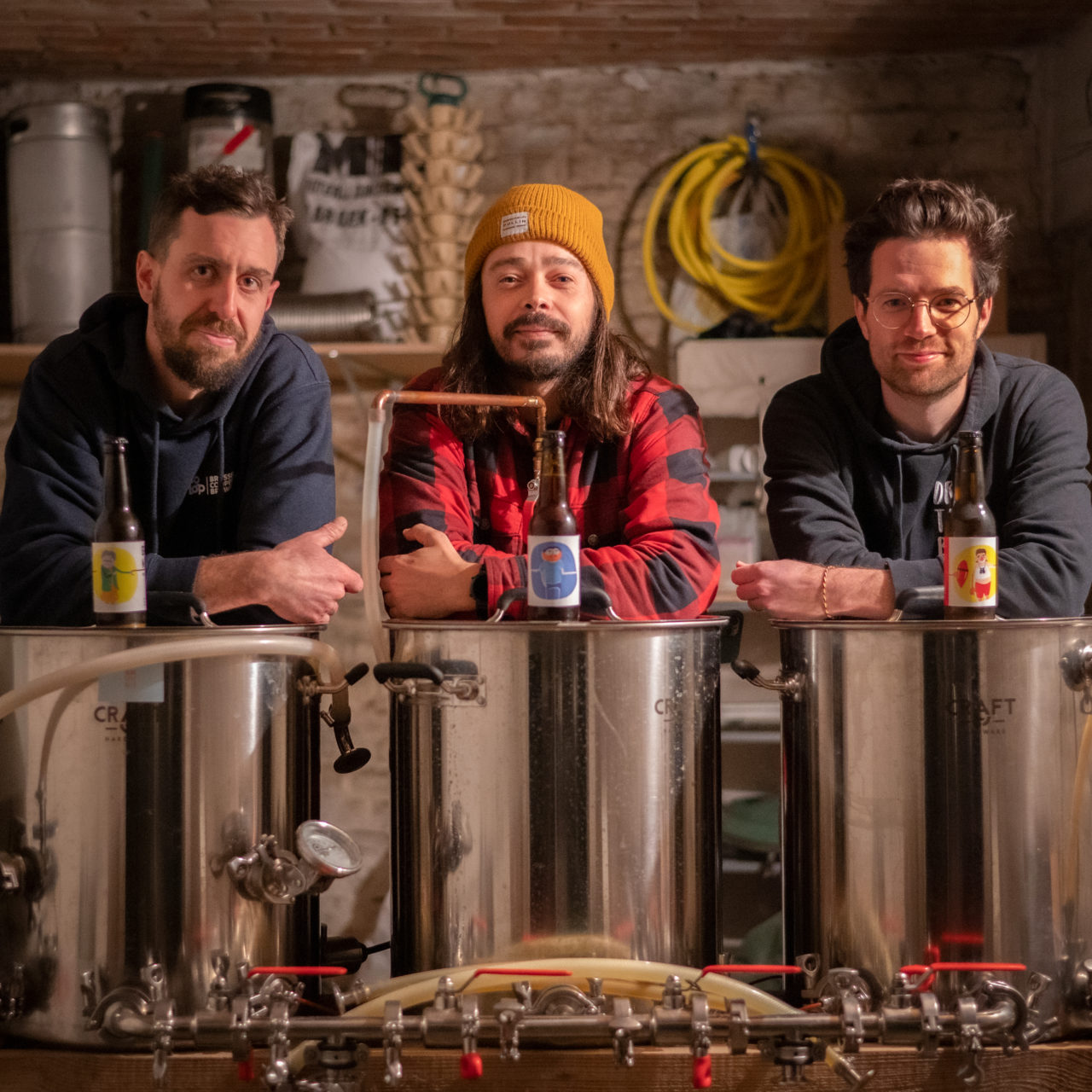 "Shut up and drink that beer!"
Before CoHop, the brewing of DrinkThatBeer was done in collaboration with the Jandrain-Jandrenouille brewery, which allowed them to primarily be present in the Brussels market.
The integration of DrinkThatBeer into CoHop allows them to brew themselves in their own facilities in order to control the process from start to finish in an eco-responsible way.
Phone: +32 472 13 07 43 / +32 497 64 33 94
Email: info@drinkthatbeer.be
2023 © All Rights Reserved by CoHop