Janine is a local bakery-brewery project that won the Greenlab Incubator Audience Award in 2020.
The concept is simple: to offer breads made from the spent grains and yeast from their brewings and to make all their beers from unsold bread to fight against food waste.
Janine also offers other varieties of sourdough bread shaped from local and organic raw materials as well as pastries and snacks.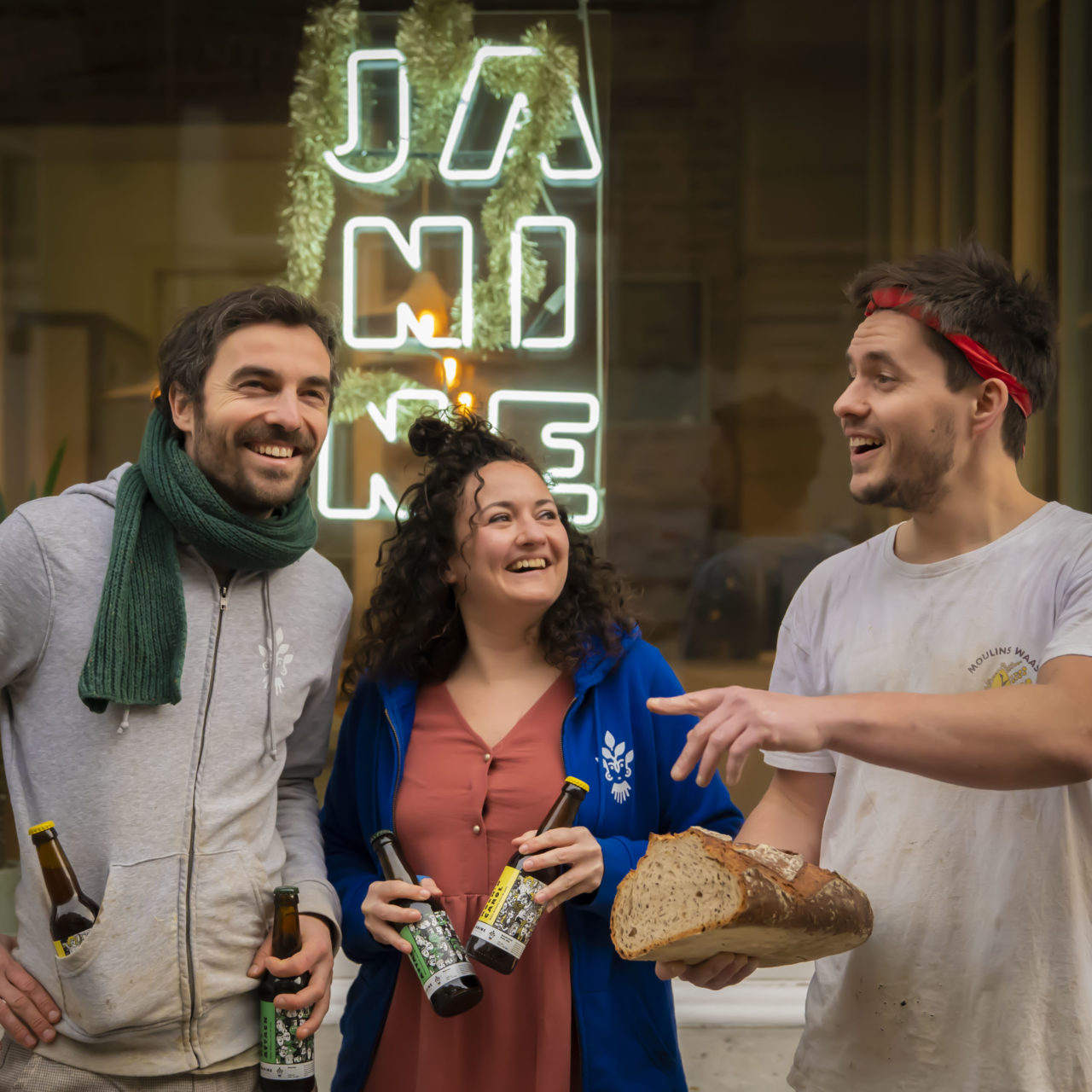 "The bakery that brews, The brewery that bakes"
Janine is therefore at the same time at the oven and the mill: it breaks the crust during the day and sinks beers at night, always in a unifying spirit.
She does it for the love of her people, the women and men she loves, who inspire her, to whom she wishes to give the simple pleasure of a good beer and a soft loaf of bread that does good to the heart as well as to the Earth!
Phone: +32 485 96 52 22
Email: contact@janine.brussels
2023 © All Rights Reserved by CoHop