In October 2015, Thomas brewed his first beer in his kitchen in Evere and quickly developed a taste for home brewing.
A year and a dozen brews later, his friend Cédric asked him to brew a beer with chillies for the inauguration of Calaveras, a Brussels space dedicated to the graphic arts, inviting the discovery of Belgian and Mexican artists. Santas Calaveras Chipotes-les was born!
Given its great success, the two friends decided to market it in the gallery but also in bars, restaurants and shops in Brussels.
Not yet having a name for his brewery, Thomas chose Witloof in reference to the commune of Evere, which was once considered the home of the endive, whose bitterness is reminiscent of beer.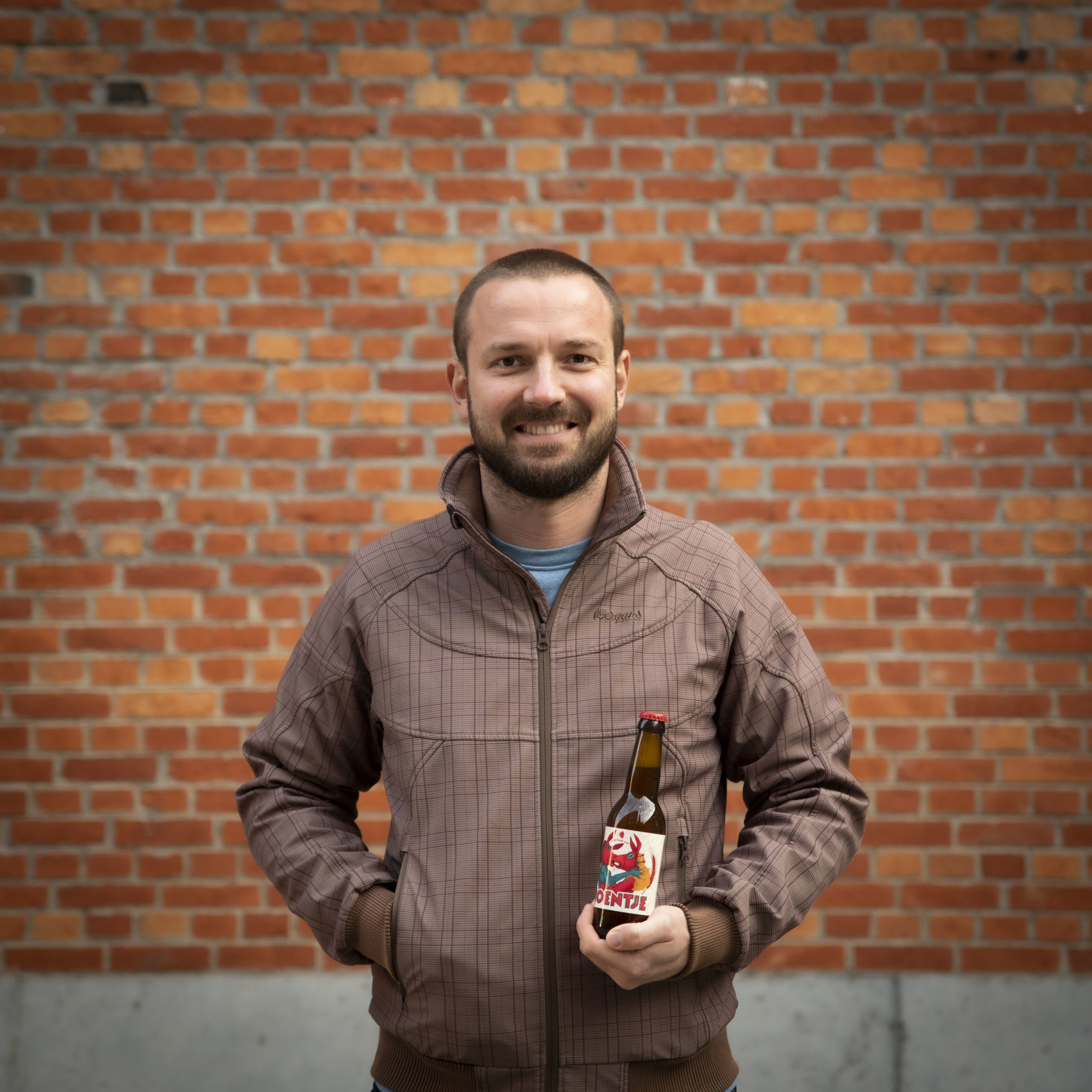 "MODERN AND CREATIVE BEERS"
The
Brasserie Witloof
is part of the Belgian and Brussels brewing revival by offering creative and modern craft beers. The emphasis is on taste and quality.
Before launching CoHop, Thomas' beers were brewed by Brasserie Valduc in Thorembais-Saint-Trond in Walloon Brabant.
It was Thomas who initiated the cooperative.
Website:
https://www.brasseriewitloof.be/
Adresse: Chau. de Wavre, 950. 1040 Etterbeek. Contact: info@brasseriewitloof.be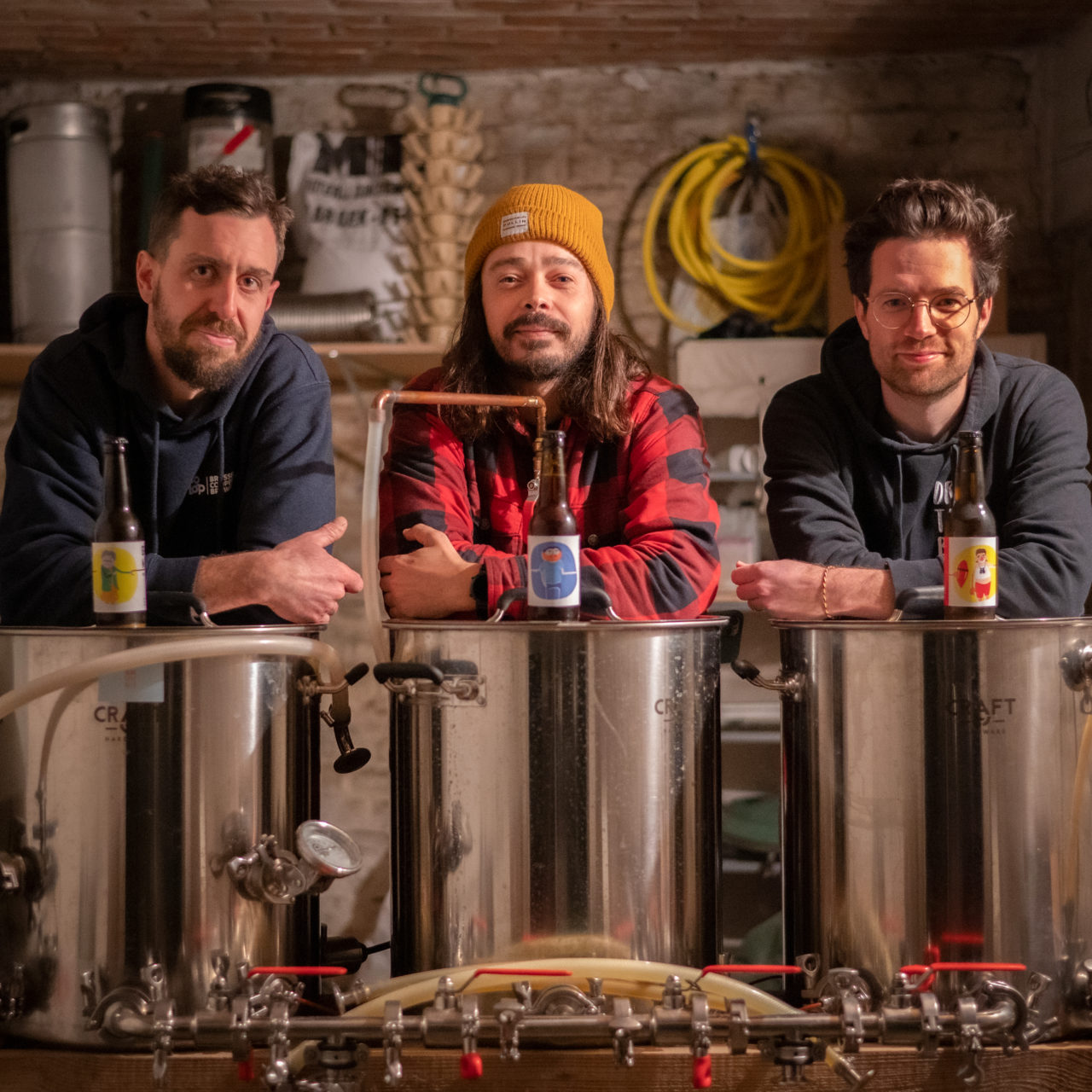 DrinkThatBeer was born on the outskirts of Place Flagey in Brussels, in September 2017 when Matthieu, Remi and Adrien decided to brew their own beer.
Indeed, following their first encounter a few years ago, a strong friendship quickly developed between them. And so, after countless evenings and memorable moments, they discovered a common passion: brewing.
​Kitchen and cellar fitted out, recipes studied, tested and approved, this is how the Drinkthatbeer took shape.
A project where friendship, jokes and spontaneity ("Shut up and drink this beer!") are the DNA.
Their vision is to offer high-quality artisanal beers, beers that reflect who they are and to have fun!
"Shut up and drink that beer!"
Before CoHop, the brewing of DrinkThatBeer was done in collaboration with the Jandrain-Jandrenouille brewery, which allowed them to primarily be present in the Brussels market.
The integration of DrinkThatBeer into CoHop allows them to brew themselves in their own facilities in order to control the process from start to finish in an eco-responsible way.
Website: https://www.drinkthatbeer.be/
Address: Chau. de Wavre, 950. 1040 Etterbeek.
Contact: info@drinkthatbeer.be
JANINE BOULANGERIE-BRASSERIE
Janine
is a local bakery-brewery project that won the Greenlab incubator's People's Choice Award in 2020. The concept is simple: offer breads made from the spent grains and yeast from their brewing and make all their beers from unsold bread to combat food waste.
Janine
also offers other varieties of sourdough bread made from local and organic ingredients, as well as Viennese pastries and snacks.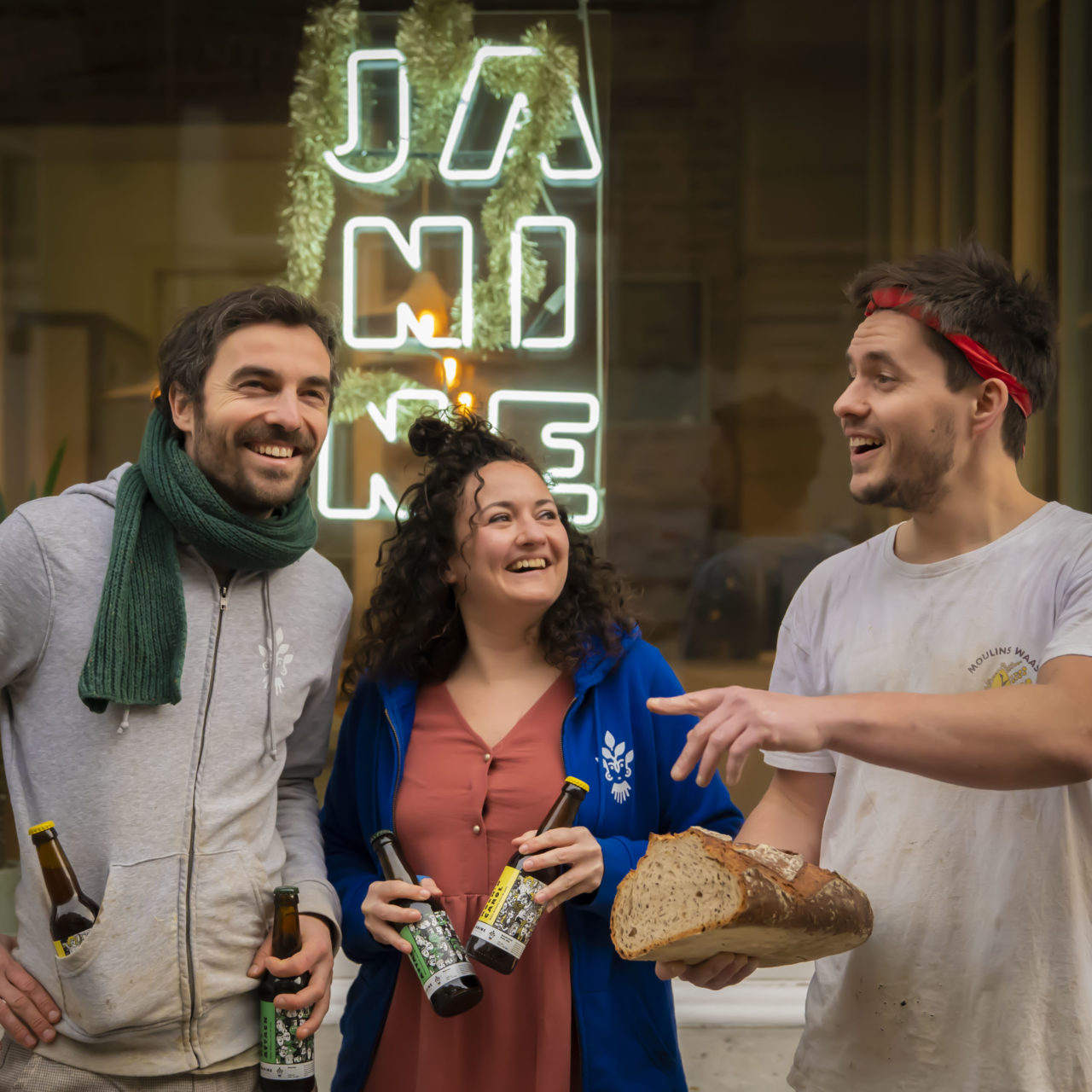 "The bakery that brews, The brewery that bakes"
Janine is therefore at the same time at the oven and the mill: it breaks the crust during the day and sinks beers at night, always in a unifying spirit.
She does it for the love of her people, the women and men she loves, who inspire her, to whom she wishes to give the simple pleasure of a good beer and a soft loaf of bread that does good to the heart as well as to the Earth!
Website: https://janine.brussels/
Address: Chau. d'Alsemberg 258, 1190 Forest
Contact: contact@janine.brussels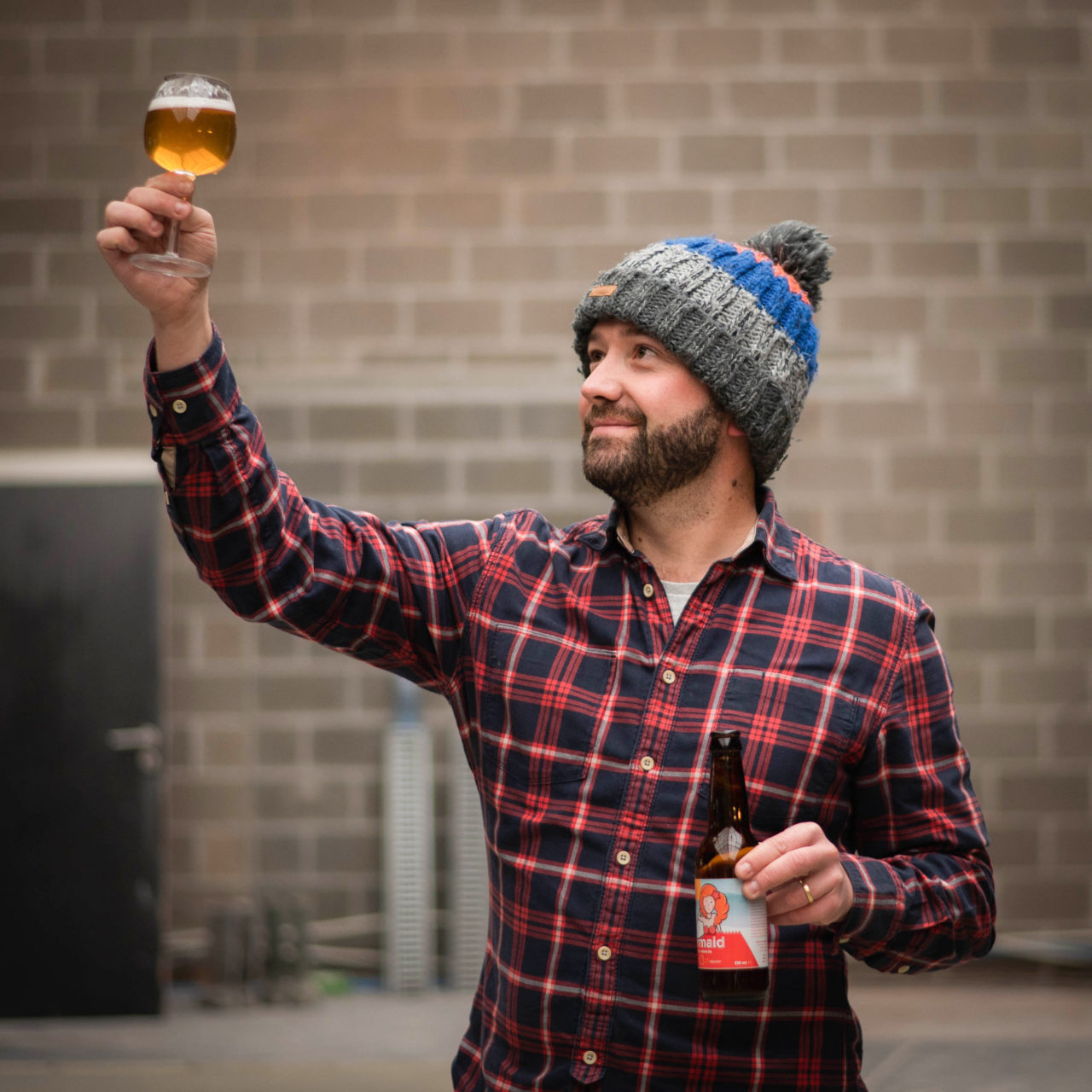 1 beer is 2 slices of bread...! A very Belgian proverb, like the history of this brewery.
It began in 2014 with Gilles Bastin, a bio-engineer, who left to work in the Congo but never lost his passion for craft beer.
In his little kitchen, ideas are simmering. Making beer, yes, but thirst-quenching and original!
Two years later, on his return to his native land, he combined his desire for original recipes and identities with the challenge of thinking outside the box while respecting the brewing patrimony. One thing is certain, taste first!
"LÀ Où le brasseur passe, le boulanger ne passe pas"
Initially and to reach a wider audience, Gilles decided to "brew in Gypsy mode", using the equipment of the Brasserie Jandrain-Jandrenouille.
Today, its beers are brewed and matured in the tanks of1B2T at CoHop.
Website: https://www.1b2t.be/
Address: Chau. de Wavre, 950. 1040 Etterbeek.
Contact: contact@1B2T.be